Estero de Americano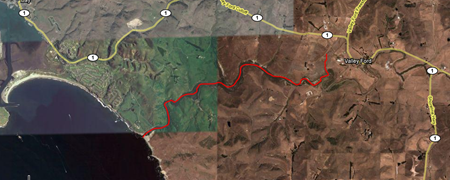 Jim McGarry's been raving about dinner's on the beach at the mouth of the Estero since he moved to Petaluma all those years ago.  Jarrid and Jacque Bodessi took us out the last night with Paul, what an awesome spot.  The Estero runs along the base of Jarrid and Jacque's dairy in Valley Ford, meandering through the hills until it hits the ocean about halfway between Bodega Bay and the mouth of Tomales Bay.  The mouth of the Estero forms a beach that is isolated on each side by cliffs and private property, so quite a treat to have such a place to ourselves.  The Bodessi dinghy only hit one sandbar on out way back up the Estero in the dark, a much better performance than past trips to the beach, I've heard!   It was a beautiful night to head out there, we'll have to try to do it again before the summer's out…


Our route out Estero de Americano from Valley Ford to the ocean.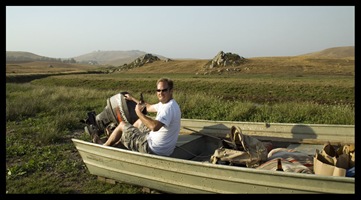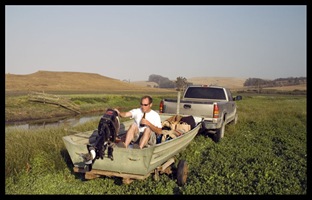 Paul looking excited to launch the boat.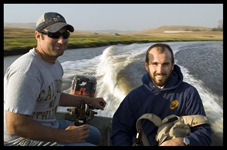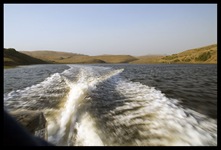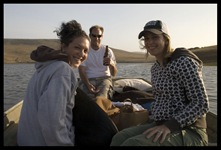 Gerry and me on the way out (left), looking back up the Estero toward Valley Ford (middle), and Jacque and Paul (right).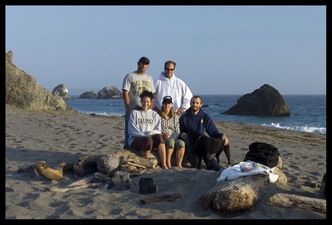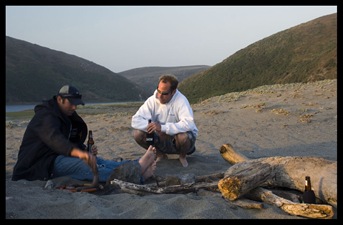 At the mouth of the Estero (left), and Gerry and Paul work on the sausages (right).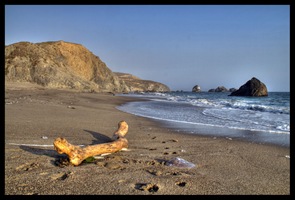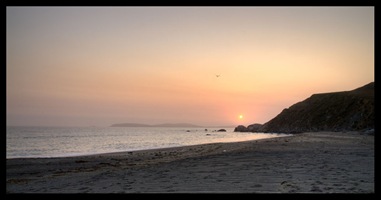 Beach at the end of the Estero looking down toward Point Reyes National Seashore (left), and sun setting over the Estero beach with Bodega Head in the distance (right).