Adelaide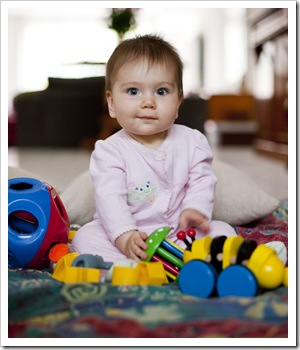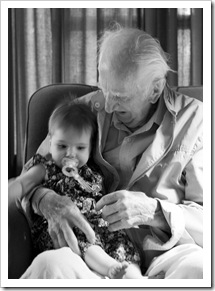 We're just finishing up an almost two week visit to my home town of Adelaide, Lilia is now quite the little traveler after an almost 27 hour journey from San Francisco through Los Angeles and Auckland.  She was an absolute gem on the flights between the US and Australia, sleeping for almost eight hours on the long leg between LA and Auckland, with another two hour nap from Auckland to Adelaide.  And when she wasn't sleeping she was quite content to watch all the action about the plane without so much as a whine let alone any tears.  Lisa had been stressing about the planes for weeks prior to our trip, so it was quite a relief for her when Tinkerbelle turned out to be such a brilliant traveler.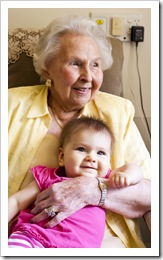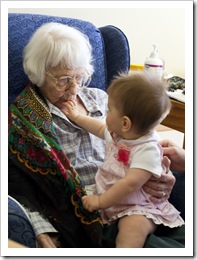 Mel Rudloff was an absolute lifesaver for us, lending us a portable cot, stroller, high chair and a host of toys for our stay with my mum and Steve.  Lilia adjusted to the Australian time zone much faster than Lisa or me, getting back into her regular sleeping routine within a couple of nights.  It was quite touching to see the reactions of all my relatives when they first met Lilia, especially my dad and grandparents.  My dad – who requested to be called Pops by Lilia – just laughed and laughed when he saw us in the airport.  And my grandfather, all he could do was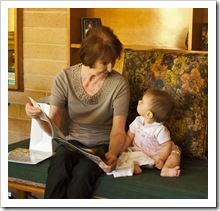 babble away in Latvian…  Lilia impressed both Lisa and me each time she was being held by one of the nonagenarians in my family, transforming her typically boisterous and fast-moving persona into a placid and gentle baby for the oldies.  My auntie Anita made the trip down from Queensland to meet the first Valtenbergs of the new generation, it was great to see her again – the last time we saw her was when we were passing through Hervey Bay over a year ago – and quite the occasion as it was also the first time she'd visited Adelaide in over 10 years.  My grandfather – who is 90 – was like a giddy schoolchild with all four generations in his home at once.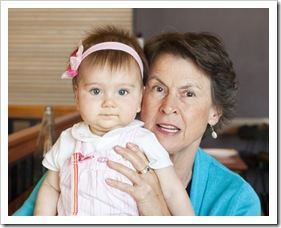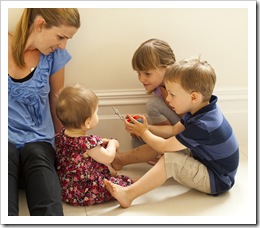 As is typical for visits to Adelaide there's always too many people to see in too little time.  We enjoyed a couple of meals with the Rudloffs during our stay, Ashton and Emily lapping up a new baby to play with while Lilia was completely enamored with two older kids giving her attention.  We were also treated to a couple of meals at Chris' house in Saint Morris, one of his legendary barbeques as well as a Sunday afternoon of pizzas from his custom backyard wood-fired oven.  A requisite for me on any trip Down Under is as many trips to bakeries as possible, and Dad made sure we dined on some local South Australian oysters one afternoon during our stay.  Another must for us on any trip to Adelaide is a meal at Estia – quite possibly the best Greek food outside of Greece one can find.  Dad organized dinner at Estia for us with his sister, Trudy, my mum and Steve, a great meal as always and Lilia enjoyed sitting at the table with all the adults.  It happened to be Thanksgiving in the States when we were dining at Estia, Steve had the barman put together a red, white and blue cocktail (pictured below) for Lisa to mark the occasion.  Lisa wasn't too keen on the taste of the Blue Curacao mixed with ouzo though!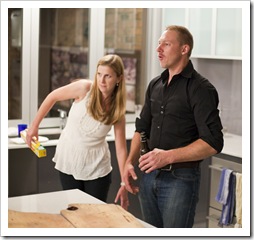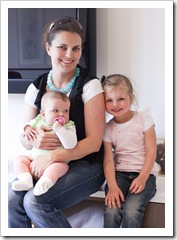 We organized a get together on the one Friday we had in town – it's become a tradition for us to have a bit of a party whenever we find ourselves in Adelaide.  And with Lilia in tow everyone – especially some of my parents' friends – we're quite keen to meet the latest addition to the Valtenbergs tribe.  Dad donated some brilliant reds from the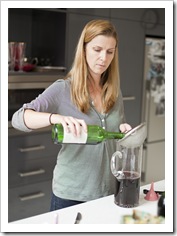 cellar for the occasion, Lisa and Steve made sure that they were all decanted after a couple of decades cooped up in the bottle.  Rebecca Brown was over from Yorke Peninsula and dropped in with Eleanor and five month old Georgina during the afternoon before the party, great to see them all and Lilia enjoyed having a roll about with someone her own size.  Lisa and I were too busy enjoying the evening to take a lot of photos, but I did have the camera out at the end of the night as Chris and the Golding brothers were loosening up for some after-hours boogying on the town.  We're glad the rain held off for the night as it gave us an opportunity to make the most of the ping pong table, we had some very funny games of donkey into the early hours!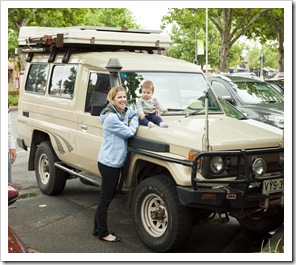 A trip to Adelaide wouldn't be complete without a reunion with The Tank.  We met Dave and Angie Stuart for a coffee the morning after the party so they could have some QT with Lilia and also so we could make sure that Dave was looking after our other baby.  Dave originally found The Tank for us and part of the agreement was that he had first dibs on it when we were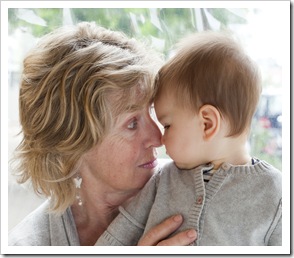 done with our travels.  Dave has made some improvements to the water pumping system and modified the storage systems behind the seats but otherwise she's pretty much as we left her.  A slightly bittersweet reunion for us, great to see the vehicle we spent over of a year of our lives living out of but a little sad to think of all the good times that have been and gone…  Lilia enjoyed seeing the bed where she spent her first few weeks as an embryo when we traveled from Lizard Island through the Central Deserts and back to Adelaide last year.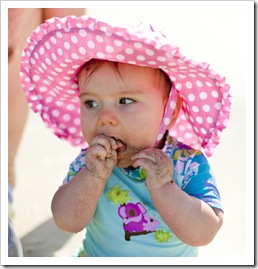 We weren't too lucky with the weather for the first week of our stay in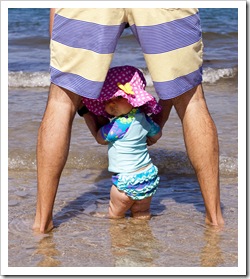 Adelaide, but for the final few days of our stay it warmed up and we managed to make a few trips to the beach with Lilia.  She'd never been in the ocean before, in freshwater she has a habit of scooping water into her mouth for a drink when she's swimming.  I watched her do it once in the ocean, she definitely didn't do it again!  One thing she did find an affinity for is sand, she sat in the shallows at Henley Beach with me on a couple of occasions eating ridiculous amounts of sand.  I guess it must have a cleansing effect on the way through!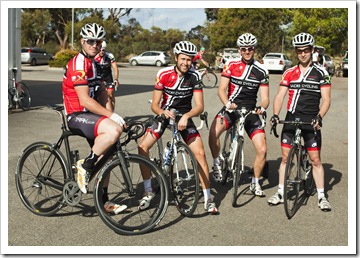 We ventured down to Regency Park on the Wednesday we spent in town to see the boys race in the weekly summer criterium road races.  They're usually held at Victoria Park Racecourse directly across from my mum's house, but with the annual equestrian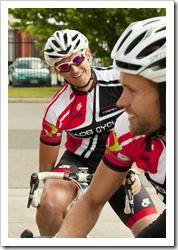 competitions in the parklands the bike racing was moved to Regency Park.  Neither of us had ever watched a road race in the flesh, it was quite fun watching the peloton whizz by us every few minutes as they rounded the circuit.  And interesting to see the tactics play out during the race as certain riders would attempt breakaways and other teams try to slow down the pack before the sprint to the finish.  Very funny to see Bevan pip Sam for third place on the finish line by about a quarter of a wheel length. 
Fantastic to see everyone and have Lilia meet her grandpa and three great grandparents.  See you all next year (probably)!