Jenni and Steve in California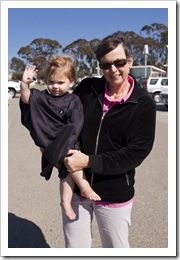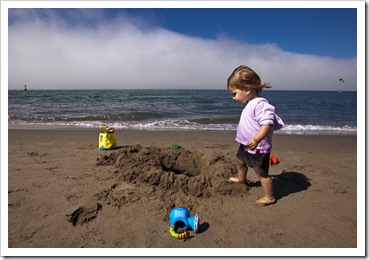 Last week my mum and her partner Steve left us after a little over two weeks here in California.  It was great to see them both, as always, and especially nice this time in particular because they were such a huge help with Lilia, who I have solo for most of the time at the moment whilst Lisa is working harvest up north.  Mum and Steve arrived just in time to look after Lilia while I was participating in the Susan G. Komen 3-Day with Kevin from September 7-9, a moving experience and awesome way to see some of the best kept secrets around the San Francisco Bay Area.  It was also nice for Steve to be able to spend quite a bit of time with the two of his three sons that call San Francisco home, very convenient for him to be able to take the truck or ferry across to San Francisco for a coffee or dinner when either of his boys' schedules allowed for it.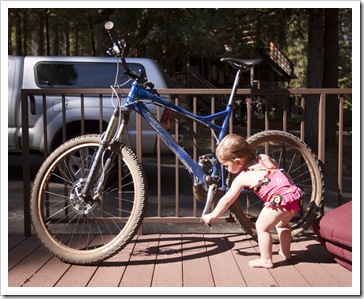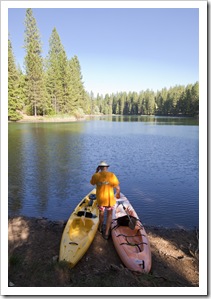 Mum was a pro with Lilia within a day or two, cooking her up all manner of delicacies for breakfast every morning before it was time to go to daycare and spoiling her rotten with as many berries – definitely Lilia's favorite food at the moment – as she could stomach.  I took a few days off work during Jenni and Steve's stay and we all headed up to the cabin in Arnold to enjoy some of the final days of summer.  Unfortunately Lisa was busy with harvest so couldn't join us, but Carol and Greg – the other set of grandparents – dropped in for a few days on their way back from Nevada.  Nice that Jenni and Steve could catch up with them during their visit as well.  With four babysitters on hand I made the most of our time in Arnold by getting in a few rides on the bike, Lilia always stoked to have so much adult attention on her at once.  We had beautiful weather up at the cabin for the four days we were there, plenty of swimming and relaxing on the deck in the summer sun.  Randy and Gail had just finished the new river stone fire hearth behind the cabin and we were lucky to be the first ones to try it out, a very nice setup that was put to the test a few times during our stay.
The day that Mum and Steve left, Lilia and I came home from daycare and Lilia spent 10 minutes walking around the house and backyard looking very distressed and asking – in Lilia speak – for "Granny".  After a couple of weeks of breakfasts and being picked up from daycare by Granny Jenni and Steve I think she was getting used to the idea!  Great to see you both, thanks for all the help, come back soon!