Michaela's Birthday
Had an awesome dinner at Della Fattoria downtown last night for Michaela's birthday with Annie, Kevin, Brian and Juana.  Food was amazing, slow cooked beef stew coupled with a few tastes of port, makes me want to buy a slow cooker…  Check out the phantom coin slot below.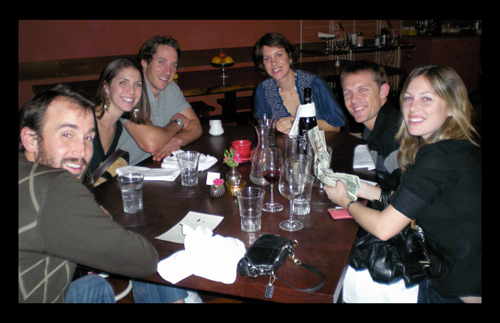 Right to left: Annie, Kevin, Michaela, Brian and Juana

Brian, Annie and…wow…check out that coin slot.

Annie and Kevin