Work Weekend at the Cabin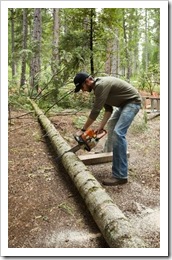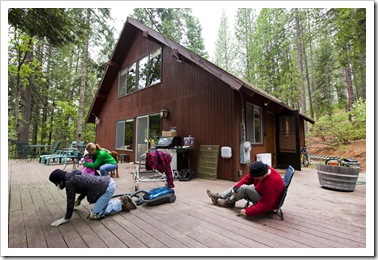 The three of us ventured up to Arnold last weekend to help Carol, Greg, Gail and Randy with getting the cabin ready for summer.  Cleaning the deck, patching the driveway, dealing with problem trees, window washing, painting and in particular creating an enclosure for the kayaks under the deck were all on the to-do list.  Lilia did an excellent job of supervising all the work, I had a good time with the chainsaw taking down some trees and Lisa is still smarting from a sore wrist after spending a couple of days patching cracks in the driveway!  A special memory of mine from the weekend is seeing Greg sprint through the forest like an Olympic runner as one of the Douglas Firs I chopped down was making a beeline for him.  Good to see he still has some get-up-and-go in him!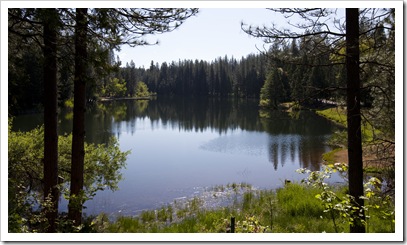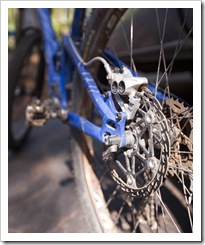 There was a couple of breaks in the work to get out on the bike: the first time solo and the second with Lisa in tow.  On Sunday I scooted east of the cabin to take a run down the Arnold Rim Trail between White Pines and the Manuel Peak.  The only other time I'd ridden the trail it was an absolute dust bowl, but this time after a day of rain on Friday the surface was super tacky and very fast.  Lisa enjoyed it a lot too when I took her on it on Monday, I know she's having fun when she can't stop grinning even on the climbs.  Definitely ready for some time up at the cabin this summer, can't wait!