The Lindberg Wedding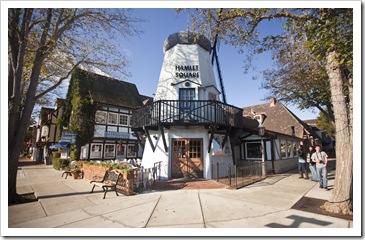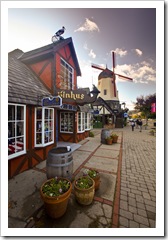 We took a trip south last weekend for Robin and Dan's wedding in the tourist enclave of Solvang, which happens to also be Dan's hometown.  It was our first weekend leaving Lilia with her grandparents, fun to have a weekend to ourselves but both of us were pretty keen to see her again come Sunday.  Solvang is a surreal little enclave between San Luis Obispo and Santa Barbara, you could be forgiven for thinking you were smack in the middle of a rural Danish village when walking about town.  Downtown is dotted with an array of traditional Danish bakeries and a handful of Danish pubs, all the buildings conforming to a strict aesthetic standard to keep the feel of a Danish village.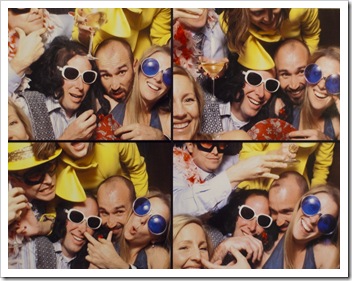 We all met at the Hotel Corque before the reception on Saturday, crowding around a 30 pack of Bud Light cans with tunes coming from Connie's iPhone – just like old times at Cal Poly (or so I hear…).  The ceremony and reception were held at a picturesque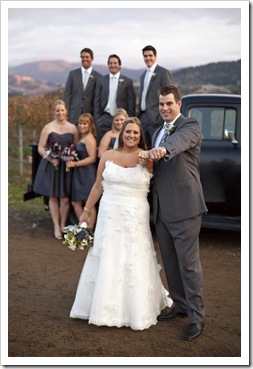 old barn just outside the city limits, it was beautifully decorated inside with chandeliers and rows of white seating for the 300+ guests. Robin and Dan couldn't have asked for better weather for the day, the rolling clouds making for a striking sunset for their official photos and a perfect setting for the guests to enjoy a few drinks outside between the ceremony and reception.  Fun getting out on the dance floor with the Cal Poly crowd late into the evening, and the photo booth that Robin and Dan organized for the occasion definitely received a lot of use.  I think the booth is designed for a maximum of three people, at one stage we had six squeezed in there, made for some very memorable snapshots.  Great fun catching up with all of the guys and girls from Cal Poly again, but a little bittersweet as well: Lisa and I realized that Robin and Dan are the last of the Cal Poly crew to tie the knot!  Thanks for a great night Robin and Dan, congratulations and all the best!