The Young Wedding
The big day finally arrived yesterday: Luke and Katrina's wedding.  Carol found a brilliant old ranch in central Healdsburg where we all stayed for the weekend.  It was an amazing place, built in 1836 by Russian Settlers and perched on the banks of the Russian River there were two houses with enough room for 18 of us.  We arrived on Friday afternoon with Carol, Greg and Gladys while the rest of the Youngs filtered in throughout the afternoon and evening.  A lot of fun to have the whole family together for the big event, Greg and his three siblings are always fun to watch on the rare occasions when they're in one place at the same time.  We hadn't seen Nelson, Kiddy and Craig – Craig and Nelson are Lisa's cousins – since at least our wedding reception so we all had lots of catching up to do.  The time just disappeared on Friday night as everyone whiled away the evening with drinks in hand around the fireplace on the patio, time flies when you're having fun!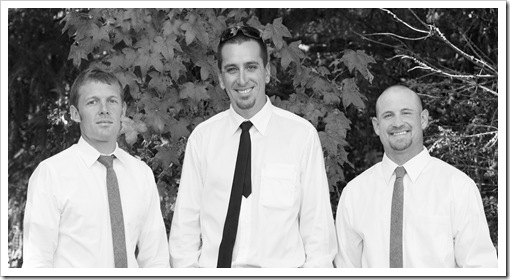 Lisa hosted a wine tasting and winery tour for everyone at Stonestreet on Saturday morning while Lilia and I had a swim in the river.  Randy and Gail both commented that she definitely appeared to be back in her element as she toured her family and friends around her old digs in Alexander Valley.  While everyone else was off with Lisa the boys arrived at the house early in the afternoon while Lilia was asleep.  I'm glad I was able to snap a few shots of the three of them getting geared up for the ceremony.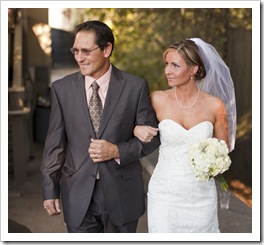 The ceremony was held at the Alexander Valley Hall between Healdsburg and Geyserville.  Luke and Katrina couldn't have hoped for better weather, it was a beautiful warm afternoon for the ceremony out the front of the hall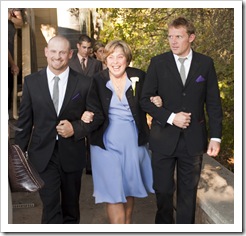 with the vineyards in the background.  Katrina looked gorgeous and our little flower girl played her part without any major hiccups.  Such fun to have everyone together for the event, time flew by way too quickly.  Everything about the evening was fantastic: food, music, company and especially some of the crazy moves that came out on the dance floor as the night wore on.  Congratulations Luke and Katrina and thanks for putting together such an enjoyable and memorable day!