Labor Day Long Weekend At The Cabin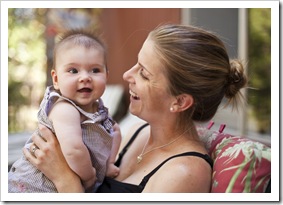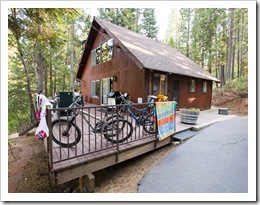 When my mum comes to visit us one of the items on top of her list is always a visit to the cabin in Arnold. I took a few days off work around Labor Day and we – with Luke, Katrina, Jenni, Steve and Oliver in tow – spent a fabulous few days in the mountains. It was great fun having so many people around, Lilia especially enjoyed having so much action to keep her occupied. And it seems that being amongst so many people was the stepping stone she needed to get rid of the stranger danger she'd developed over the previous month-or-so: she was quite happy being passed around to whomever would have her, perfect timing for Granny Jenni's visit.  I have a feeling Grandma Carol and Grandpa Greg – who are off traveling through Colorado for a month at the moment – are going to be a little jealous at Lilia's comfort being passed around, she was well and truly in stranger danger mode when Carol and Greg left and wouldn't even give them so much as a hug goodbye!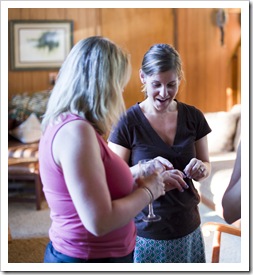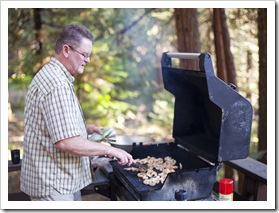 As usual for a week up at the cabin we ate like royalty: Katrina dished up a brilliant breakfast of French toast on Saturday, Luke treated us to venison burgers on Monday and we all demolished six pounds worth of my carnitas for dinner on Sunday night. Good thing there were plenty of calories being expended via fishing, swimming, walks around the lake and numerous mountain bike rides.  The Baughman's invited the eight of us over for Jerry's birthday dinner on Saturday night, great to see the Baughman extended family and it was a delicious dinner (as usual) of fajitas dished up by Jerry.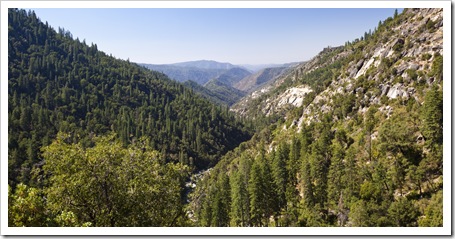 We all made the most of the perfect weather, with plenty of mountain bike rides, swimming and a few trips down to the Stanislaus River with the fishing rods.  Luke, Oliver and I took a drive down to Candy Rock late one morning to spend a few hours rock-hopping between the endless pools along the river.  I pulled in a few little tackers and one nice-sized brown trout, Luke also snagged a few and took one home for the girls to feast on.  Oliver, Justin and I also ventured upstream of Candy Rock to McKay's Dam on Sunday morning.  I almost snagged a monster in the same pool I've caught my largest ever trout, but the big boy was too crafty for me and as soon as he saw my shadow on the water was back into his hole as fast as he'd come out.  Oliver got the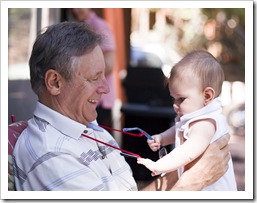 knack of stalking wild trout at McKay's, after a quick pointer on hiding behind rocks the trout were practically jumping on his line.  I also took Steve down to Candy Rock late on Tuesday afternoon, we both pulled in a couple of little swimmers each, nothing to write home about but it's such a beautiful spot down there that it's worth it just for the scenery.
It was Lisa's first time on the bike on singletrack since before we left for our travels in 2009.  Her legs were feeling it on the climbs but I saw that I'm-as-excited-as-a-kid-on-Christmas-morning look in here eye as soon as she was whizzing through the forest with dust kicking up behind her on the downhill.  I imagine it won't be another two-and-a-half years before she's back on the trails again!
Now that we're back home Lilia's not too sure what to make of the lack of people and sounds she became used to during six days at the cabin.  Lisa said that this morning when Lilia woke up she was immediately looking around for someone other than Mum!  A fantastic long weekend, thanks everyone for the company, always goes by too fast when it's that much fun…