Pushed: The Painful Truth About Childbirth and Modern Maternity Care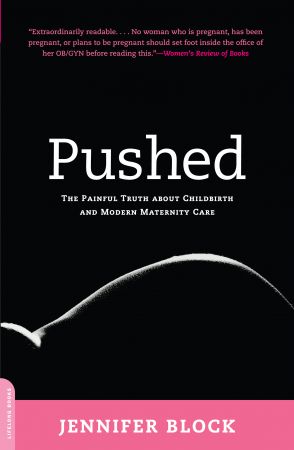 Pushed: The Painful Truth About Childbirth and Modern Maternity Care, Jennifer Block
Rating:





The United States has the most intense and widespread medical management of birth in the world, and yet ranks near the bottom among industrialized countries in maternal and infant mortality.  Block shows how, in transforming childbirth into a business, hospitals have turned "procedures and devices developed for the treatment of abnormality" into routine practice, performed for no reason than "speeding up and ordering an unpredictable…process"; for instance, the US cesarean section rate tripled in the 1970s, and has doubled since then.  Block looks into a growing contingent of parents-to-be exploring alternatives to the hospital – and the attendant likelihood of medical intervention – by seeking out birthing centers and options for home-birth.  Unfortunately, obstacles to these alternatives remain considerable – laws across the US criminalizing or severely restricting the practice of midwifery have led the trained care providers to practice underground in many states – while tort reform has done next to nothing to lower malpractice insurance rates or improve hospital birthing policies.  This provocative, highly readable expose raises questions of great consequence for anyone planning to have a baby in US, as well as those interested or involved in women's health care.
An interesting chart from the CDC's website from a co-worker of mine: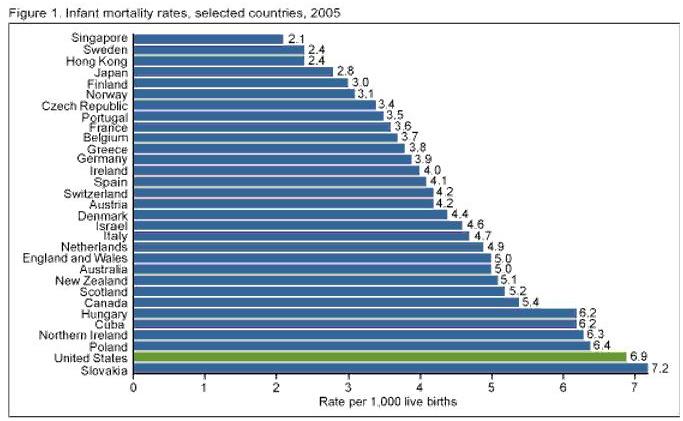 The full report and other relevant statistics/survery can be found here.